Intelligent Motor Protection Relay Applied in Bangladesh Cement Factory
Intelligent Motor Protection Relay Applied in Bangladesh Cement Factory
Abstract: Motor equipment is widely used in cement enterprises in power plant, and cement production enterprise belong to high energy consumption, pollution, large and continuous uninterrupted work need equipment industry, the electric motor as the power source of the cement industry equipment, the safe, stable and reliable operation, steady production of cement industry plays a vital role.
1.Project Description
With the increase of modern cement industry production scale, production equipment is also more and more large, so the power of the drag motor is also more and more large.The production process of cement plant is complicated. The cement production process can be summarized as raw material preparation (first grinding), clinker calcination (first burning) and cement grinding (second grinding). Therefore, the low-voltage motor, as the most commonly used unit in cement production process, has a large number and a complex type.
With the continuous progress of science and technology and the continuous improvement of process control process, especially the requirements of automatic production, there is an urgent need to develop and improve the control and protection equipment of the motor. Realize the whole automatic production process and large machinery remote control, remote measurement, remote adjustment, fault diagnosis and centralized control and other functions. The customer of Bangladesh Cement factory came to us and bought ARD2F series intelligent motor protector.
2.Product Introduction
ARD2F series intelligent motor protector (hereinafter referred to as protector) can protect a variety of fault situations in the process of motor operation, and is equipped with SOE fault event recording function, which is convenient for field maintenance personnel to find fault causes. This protector has RS485 remote communication interface, DC4 ~ 20mA analog output, convenient with PLC, PC and other control units into a network system. Realize the remote monitoring of motor operation.
3.Function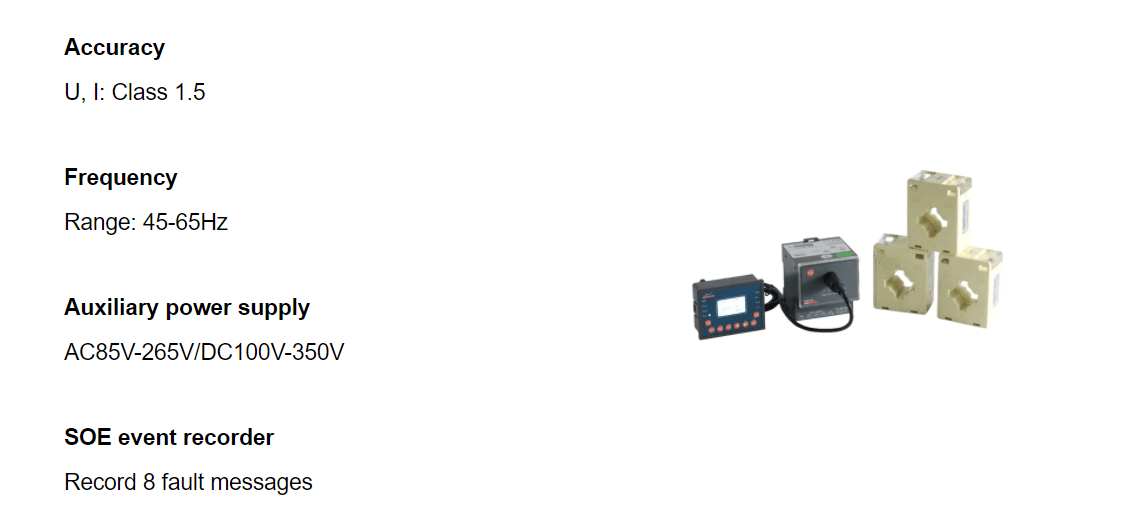 4.Front Panel
5.Technical Features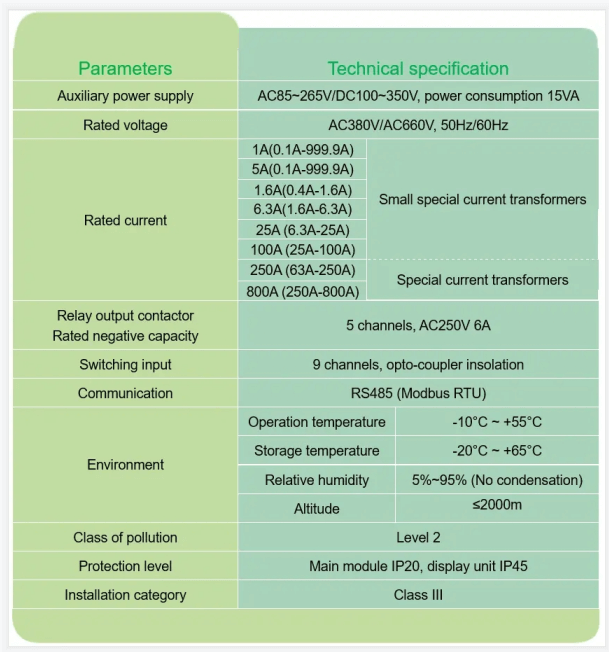 6.Network Topology
7.Photo on Site
8.Conclusion
With the development of electronic technology and communication technology. Motor protector is in development in the direction of diversification, motor protector application is becoming more and more widely in cement enterprise, the rational selection of protection and the protection of electrical equipment, can improve the reliability of equipment operation, can prevent and stop motor burned, while reducing the losses caused by unplanned parking, reduce the production cost of enterprises.