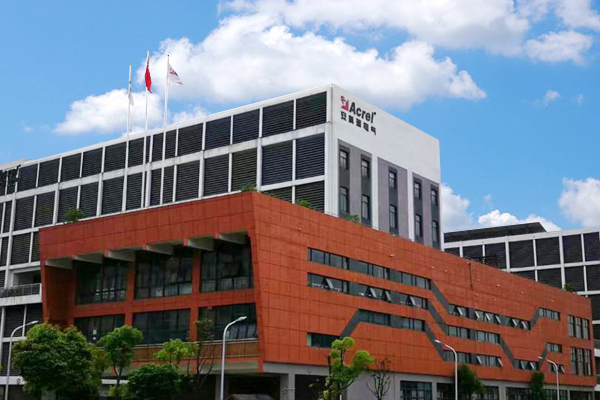 Acrel Co., Ltd. [Stock Code: 300286. SZ] is a high-tech enterprise which concentrates on research, production, sales and services. It mainly provides systemic solutions of energy efficiency management and electrical safety for users. Acrel has equipped with the complete production lines from cloud platform software to sensors. Until now, it has more than 8000 sets systemic solutions used in China to help users realizing energy visual management ,supplying energy data services and improving electrical efficiency and safety.
Acrel Energy Efficiency Management System includes various cloud platforms such as substation operation and maintenance, safety power management, environmental protection power supervision and prepaid management, and many kinds of monitoring and management systems such as intelligent transformer and distribution, power quality, building energy consumption, industrial energy, leakage fire alarm, fire power, fire door, emergency lighting and evacuation instructions, charging pile charge, data center power unit and environment variables, intelligent lighting and IT distribution insulation.

Jiangsu Acrel Electrical Manufacturing Co., LTD.
a production base located in Jiangyin City, Wuxi, is a pilot enterprise of Jiangsu Province, which integrates informatization and industrialization. It has a well-functioned product test center, and can carry out environmental, electromagnetic compatibility, safety and reliability tests. The production process relies on advanced information management system and strict implementation of ISO 9001 management standards, which provides guarantee for industrialization and large-scale implementation of products. The annual production capacity of meters, power transformers and energy-saving cabinets is 2 million units, 1.5 million units and 10,000 sets.
Jiangyin Factory

Jiangyin Factory

Jiangyin Factory


Acrel has set up branches and offices in major cities in China. Local sales and technical support teams are deployed to quickly respond to customers' and provide users with high-quality product experience.
By the end of 2018, Acrel have had 5 trademarks, 18 invention patents, 70 utility model patents, 93 appearance patents and 147 computer software copyrights, and participated in the formulation of national or industrial standards.
After years of accumulation and development, Acrel has participated in many client-side energy efficiency management projects in China, including Shanghai-Kunming high-speed railway station power monitoring and intelligent lighting control system, Shanghai General Motors energy management system, Ningxia Medical University affiliated hospital energy management system, Tianshi University City dormitory remote prepayment system, Shandong Jinqilin Energy Management System, Suzhou Tieshimen Energy Management System, Suzhou central fire power management system and so on. Besides, Acrel has increased foreign markets such as Africa, the Middle East, Southeast Asia, South America. With rich market experience, Acrel has enhanced its brand influence and won wide praise in product quality and service.
As a public limited company, Acrel has maintained steady growth since 2012. The company will adhere to the concept of "innovation, efficiency, solidarity and integrity" and provide more high-quality solutions, products and services for power system users and micro-grids.